Can I Change Workers Comp Lawyers?
When you hire a workers' compensation lawyer, you trust that your attorney will handle your claim with skill and determination. Unfortunately, that is not always the case. Some lawyers simply aren't equipped to navigate Florida's complex workers' compensation laws.
In a system that favors employers and insurance companies, it's crucial to have an aggressive, competent firm on your side. You can change lawyers mid-case if your first choice isn't delivering the results you want, without added fees or inconvenience.
Changing lawyers midway through your case is not as difficult as you might imagine. Keep reading to learn how to "fire" your lawyer and what to look for in a new workers' compensation firm.
Call Us for Free to Discuss Your Case Today
Signs It May Be Time to Change Workers' Compensation Lawyers
If this is your first encounter with the workers' compensation system, you may not know what to expect from your lawyer. Trust your gut if something doesn't seem right. After all, you are the client and your interests come first.
Here are some common signs your current lawyer is not meeting your needs:
They do not return your calls or emails in a timely manner.
They fail to make notable, meaningful progress in your case.
They ask you to do or say something you believe may be unethical or illegal.
They do not demonstrate a solid grasp of Florida Workers' Compensation laws.
Their firm seems to lack the staff and the resources to effectively manage your claim.
They don't have experience handling complex appeals for denied claims.
They treat you more like a case number than an individual impacted by a serious work-related injury or illness.
They don't take the time to explain the Workers' Compensation claim process or keep you informed about the status of your case.
Our attorneys believe that a good outcome starts with trust and confidence in our team and our legal strategy.  While there are many competent firms in the state, the key is finding the ideal workers' compensation legal team for you. We greatly encourage anyone facing significant problems in their workers' compensation claim to contact our firm for a free, no-obligation case review.
Learn More About Working With Our Attorneys
It can seem daunting to change lawyers. Our team is here to help you for free.
How To Switch Workers' Comp Lawyers Mid-Case
If, after careful consideration, you believe it's time to switch lawyers for your workers' compensation case, the process to do so is relatively simple.
First, you must notify your current lawyer (preferably in writing) that you wish to terminate the attorney-client relationship. Ask them to send you any documents related to your case. They cannot deny your request to share this casework.
Florida requires you to file a formal motion of substitution with the Workers' Compensation Division. Your Berlin Law Firm Florida Workers' Compensation lawyer can handle this step if necessary.
If your original lawyer says they cannot be fired because you have a contract, let us know immediately. This is unlawful and should be brought to the attention of the Florida Bar.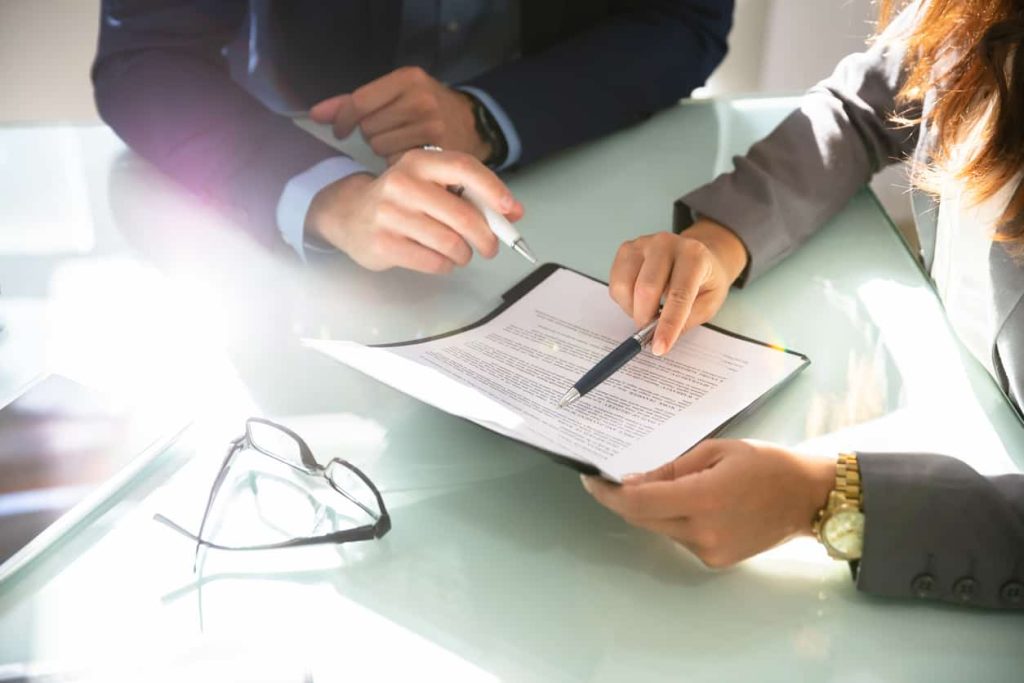 Are There Added Costs or Fees for Switching Lawyers?
No. State law determines attorneys' fees for workers' compensation cases and sets a limit on what lawyers can charge—typically a percentage of the client's benefits. Both attorneys split these fees (as opposed to doubling them), based on how much work each completed on your case. Keep in mind, that payments are not made until your case is resolved.
Call Berlin Law Firm Today for Free
Why You Should Retain a Workers' Compensation Attorney
Florida employers and their workers' comp insurance companies have the resources and experience to skew evidence in ways that make an employee termination appear to be reasonable.
Employees who have been fired while they are pursuing or receiving workers' compensation benefits can best level the playing field when they retain an experienced workers' compensation attorney who advocates for the employee's rights and best interests.
Choose a Firm That Fights for Florida's Workers
A work injury can cause significant financial hardship, along with physical pain and emotional distress. The right lawyer can alleviate that burden by building a strong case for compensation. If your claim is denied, we are ready to lead the appeal process, gathering accident reports, medical records, and other compelling evidence to support your case.
Berlin Law Firm was founded on the principles of fair and honest representation, and we have never wavered from those core values. We are committed to protecting injured workers across Florida and supporting them through every stage of the claim process. Unlike larger firms, we work on a case-by-case basis, making personal and meaningful connections with the clients we serve.
Call 941-777-7000 or inquire online for a free consultation and take the first step to switching attorneys for your workers' compensation case.  Berlin Law Firm represents clients across all jurisdictions in Florida and has offices in Tampa and Sarasota.
Call Us for Free to Discuss Your Case Today